Retrofit level monitoring with no downtime for the operator
New Fraunhofer IKTS spinoff forefronts offshore pressure vessel monitoring technology
Triple Perfect: Equinor Ventures joins forces with Fraunhofer IKTS and experienced spinoff management and investment company CoFounder – resulting in the foundation of new deep tech venture "Nicoustic". The new company provides offshore pressure vessel monitoring technology using guided ultrasonic waves.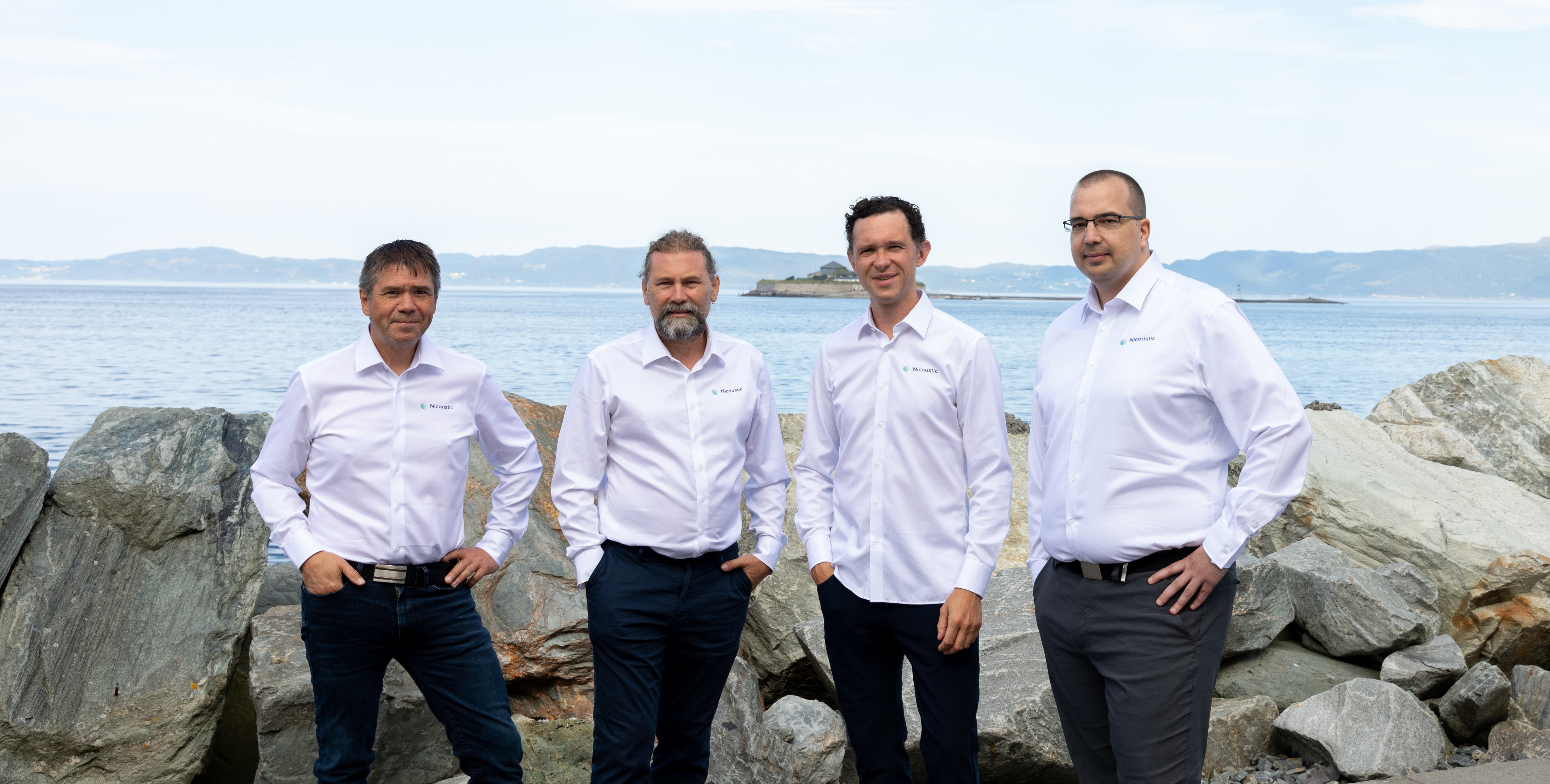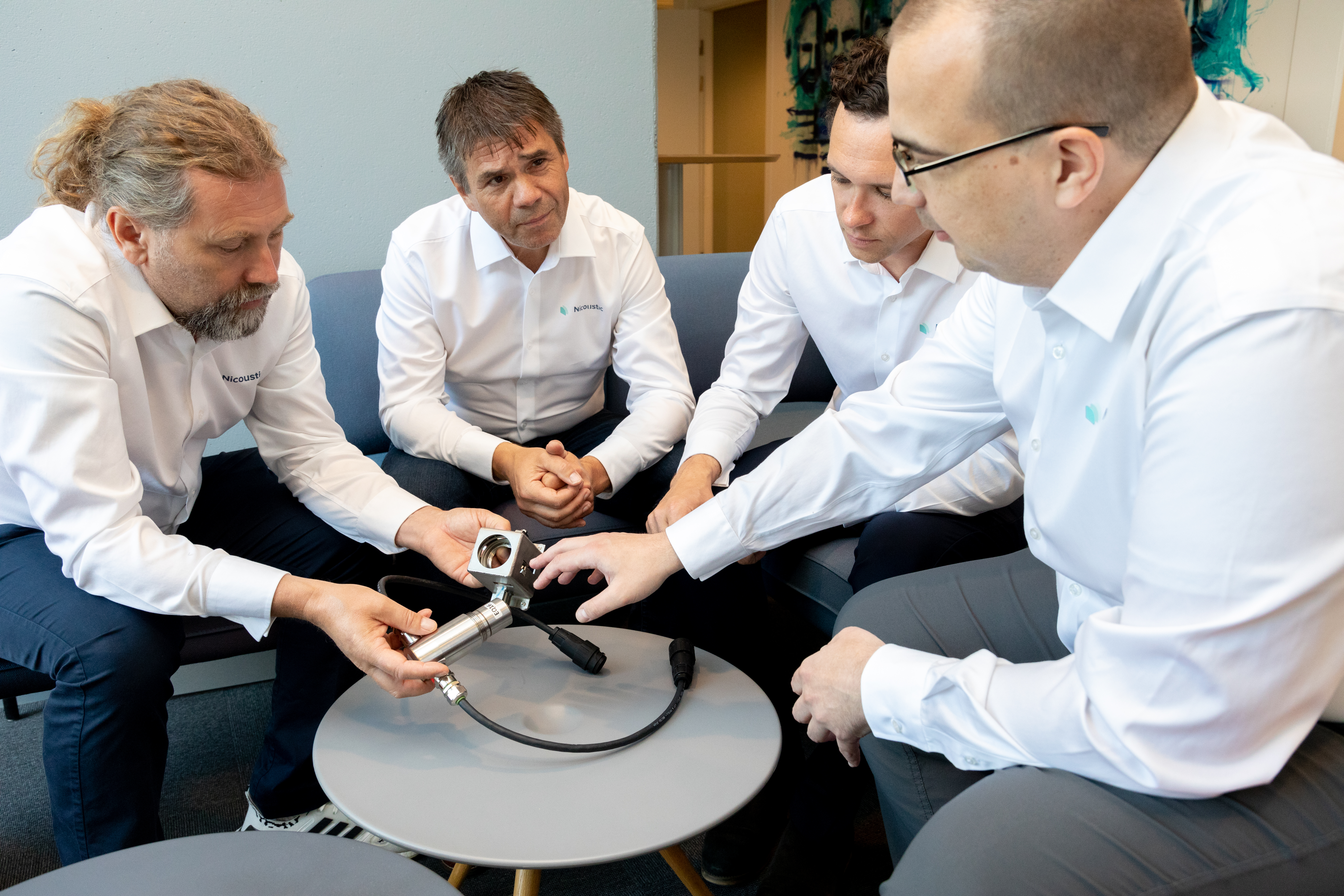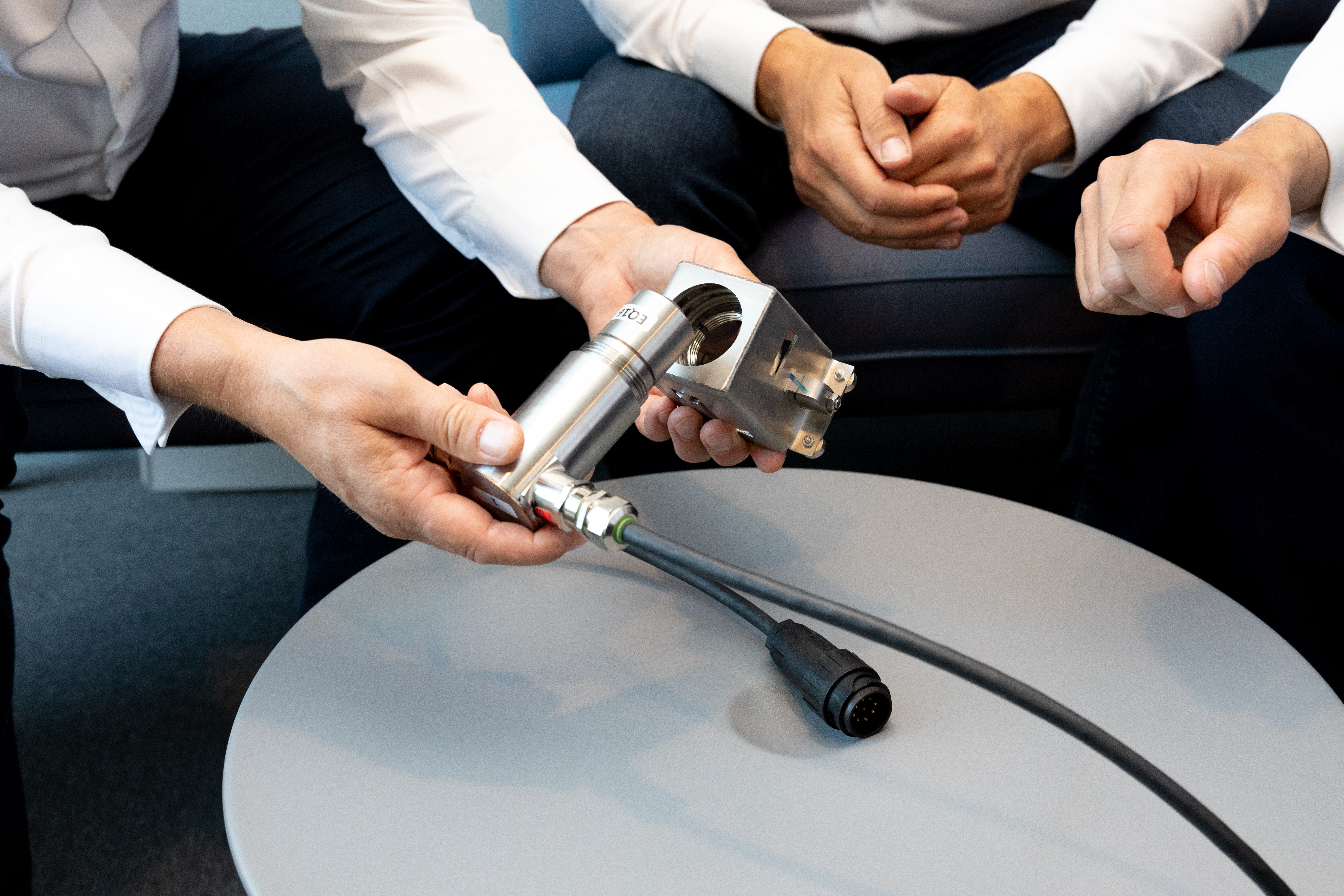 Pressure vessels have a wide application across processing industries. Nicoustic's technology offers a non-intrusive, permanent monitoring method, that can be applied from the outside with no downtime for the operator.
"There is a need for reliable and permanent monitoring of solids and multiphase level in our offshore separators and other vessels" says Jan Magnus Østvik, Project Manager, Technology Management at Equinor.

This is because solids like sands or scale can build up in vessels which can cause costly equipment downtime and manual cleaning.

"This technology can have broad application across process industries. We look forward to working to mature the technology and the business model together with the partners", says Lars Klevjer, Managing Director of Early Stage Funding & Implementation in Equinor Ventures.

The technology is not limited to this market. "We see a huge potential also in the chemical industry as well as in renewable energy applications such as hydrogen. Besides the cooperation with Equinor and the strong team performance, these opportunities are why we decided, to take an active role in bringing Nicoustic to the market" says Dr. Christian Wunderlich, Deputy Institute Director at Fraunhofer IKTS.

The creation of the new company was supported by Fraunhofer Venture and the CoLab & AHEAD programs during the founding stage. Nicoustic will further be financially backed by Fraunhofer, CoFounder and Equinor Ventures. The first initial funding of € 730 000 is already secured.
"We are proud of being invited by Equinor and Fraunhofer to participate in the commercialisation of the new technology. Nicoustic – based in Trondheim, Norway – is a perfect example where validated customer need, worldclass technology and external management haven been matched – resulting in next level technology transfer", says Jan Biti, managing partner at CoFounder and interim CEO at Nicoustic.
About Nicoustic AS
Nicoustic – headquartered in Trondheim, Norway – is a spin-off company from Fraunhofer IKTS in Dresden. The company has the ambition to become a global provider of acoustic level monitoring and integrity solutions for pressure vessels, allowing operators to reduce maintenance costs, optimize production and improve safety.

About CoFounder AS
CoFounder provides management resources and capital to early-stage technology companies in Norway. CoFounder has broad experience in the commercialization of new technologies from R&D institutes, Universities and larger corporations. CoFounder is financially backed by KLP – the largest pension fund in Norway.
About Fraunhofer IKTS
The Fraunhofer Institute for Ceramic Technologies and Systems IKTS conducts applied research on high-performance ceramics. Furthermore, the work focuses on services and research cooperations for materials and components testing, structural health monitoring, nanoanalysis and sensorics as well as biotechnological and environmental techniques. As a research and technology service provider IKTS offers methods, sensors and devices for different kinds of non-destructive testing (NDT).

About Fraunhofer Venture

Fraunhofer Venture is the central department for spin-offs and investment management of the Fraunhofer-Gesellschaft and offers founders, start-ups, industry and investors access to the cutting-edge technologies of the 76 Fraunhofer Institutes, the Fraunhofer infrastructure and Fraunhofer know-how with over 7,600 patent families through a comprehensive support program. The range of services includes complete support and consulting from the idea to the founding of a company, active participation management of Fraunhofer participations, support with finding investors up to a possible sale of the company.
About Equinor Ventures:

Equinor Ventures is Equinor's corporate capital venture arm dedicated to investing in ambitious early-phase and growth companies. We believe that the innovation, creativity and agility of start-ups can drive change, and transition towards a low-carbon future.

www.equinor.com/energy/ventures