5 key takeaways for your business @CoInnovation Day!
The CoInnovation Day by Fraunhofer Venture (Nov. 28th in Berlin) is a one-day acceleration platform for HighTech CoInnovation between startups, researchers and companies to promote collaboration and pilot projects. Here are our top reasons to join: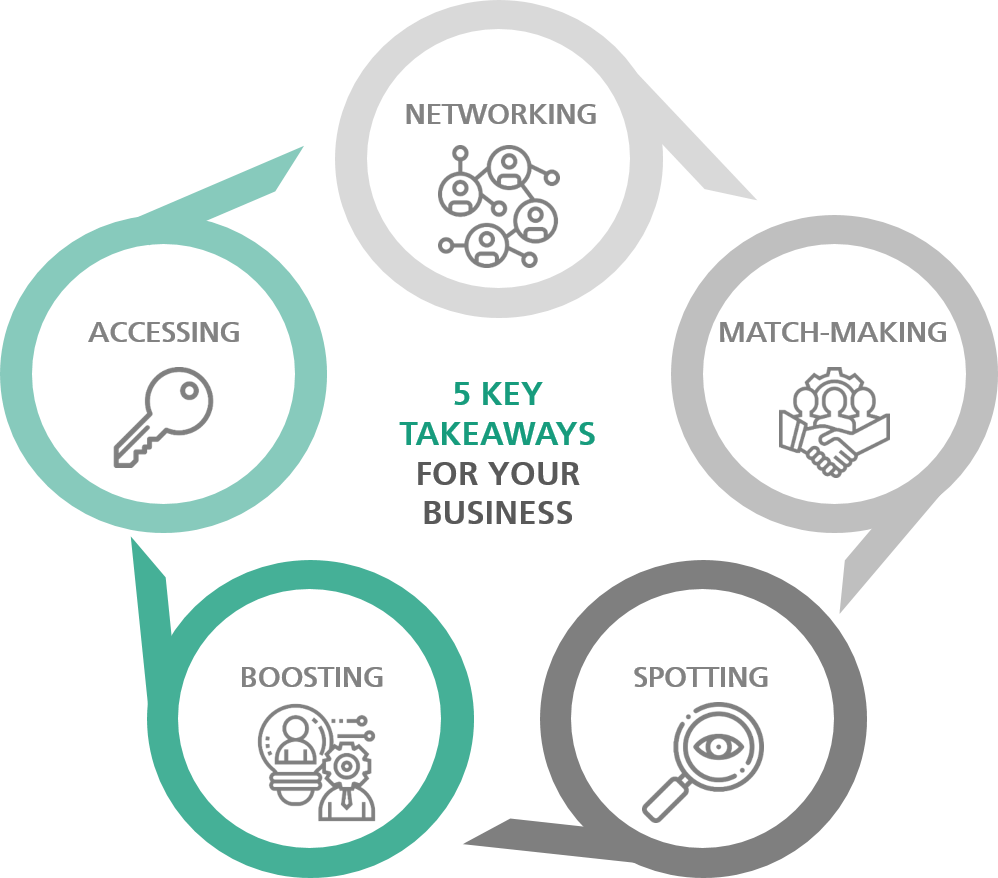 1. Get connected to the innovative elite of your industry and meet executives, experts and tech-startups face-to-face. Our tech market-place is an expert's forum to discuss industry-related trends & transformative technologies and to disocver opportunities to link in.
2. Find your perfect tech-match at CoInnovationDay to build-up advanced ecosystem-partnerships for your future innovation by attendind 1:1 meetings, roundtable sessions and deep dive presentations!

3. Learn how Fraunhofer deeptech could boost your business and check out concrete opportunities to collaborate in pilot projects. The CoInnovation Day is a smart intro into the deeptech universe of Fraunhofer, Europe's leading research hub for tech-focussed applications.
4. Profit from deep Insights into the technologies that will drive tomorrow's digital economy and society. Our selected keynote speakers and panelists will work out how ecosystem collaboration could boost your industry – and your business.
5. Get access to tech-focussed Investors, accelerators and researches of Europe's leading deeptech ecosystem. TechBridge has elaborated working relations to the tech- and investment scene of many industries. Let us connect the dots for you.
Are you an entrepreneur, innovation manager at a company, researcher or founder and would like to boost your own deep-tech ecosystem with leading industry partners, Fraunhofer technologies and professional matchmaking?
Sign up for our TechBridge CoInnovation Day on 28 November 2019 in Berlin and find your perfect tech match!